At Douglas Wright Group, we believe that a clean and organised workplace is essential for maintaining a productive and healthy work environment. As such, we're proud to provide reliable office cleaning in Sydney, keeping your workplace spotless and hygienic.
Our team of dedicated office cleaners in Sydney are trained to provide high-quality services with minimal disruption to your business operations. We understand the importance of confidentiality and security in the workplace, and we take all necessary precautions to protect your sensitive information.
So, if you are looking for a reliable office cleaning agency in Sydney, contact us today to organise a free quote and site inspection.
Why Choose Us
Health and Safety
Our team can provide specialised cleaning services to help reduce the spread of germs in your workplace. We adhere to hygiene and cleaning guidelines to keep your employees healthy and safe from the risk of COVID-19 and other airborne illnesses.
Cost-Effective
At Douglas Wright Group, we endeavour to provide professional, quality commercial cleaning services at an affordable price.
Reliable Team
As your trusted office cleaning company in Sydney, we always show up on time and complete our work on schedule. Our expert team work diligently to ensure that your office is clean and always ready for business.
Green Cleaning
At Douglas Wright Group, we only use environmentally friendly products and methods in our Sydney office cleaning services. We aim to help reduce your company's carbon footprint and promote sustainability.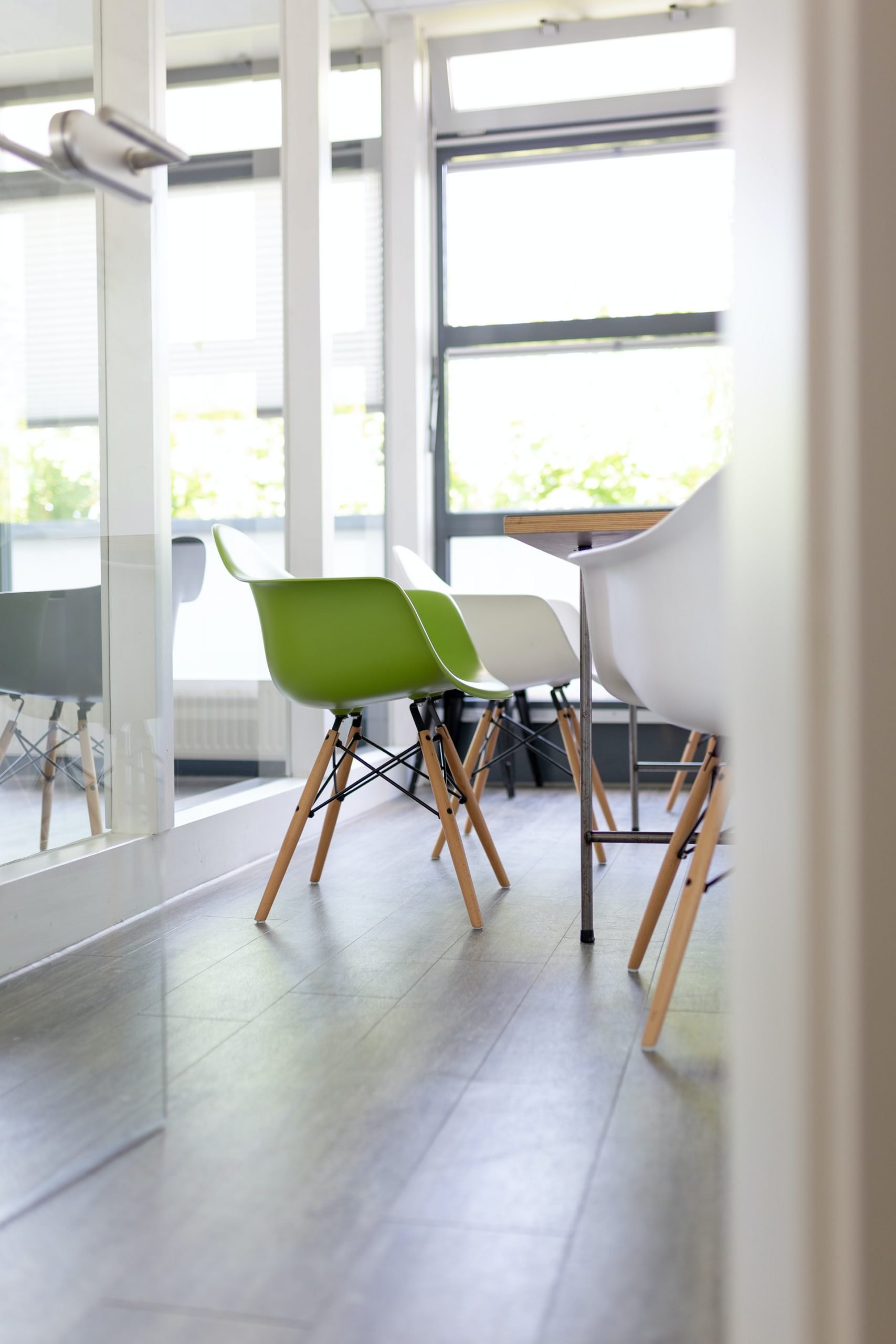 Comprehensive Sydney Office Cleaning Services
We offer tailored office cleaning services in Sydney to meet the unique needs of your business space. Whether you need daily, weekly, or monthly cleaning services, we can create a plan that works for you. Our cleaning services include:
Regular Cleaning
At the Douglas Wright Group, we understand that maintaining a clean and organised office space is crucial for productivity and professionalism. That's why we're committed to offering dependable cleaning services for your workspace, promoting employee well-being and creating an inviting environment for visitors and clients. Our standard cleaning service covers:
Dusting surfaces
Vacuuming and sweeping floors
Cleaning restrooms
Cleaning kitchens and break rooms
Emptying trash and recycling bins
Restocking supplies
Deep Cleaning
For offices that need a touch of extra care, a thorough cleaning is needed to restore your space to its best condition. Our deep cleaning service targets hard-to-reach areas, eliminating dirt, grime, and bacteria that accumulate over time. We use specialist treatments, such as high-level disinfection of surfaces and powerful vacuuming for upholstery, to guarantee an in-depth cleanse that leaves your office germ-free.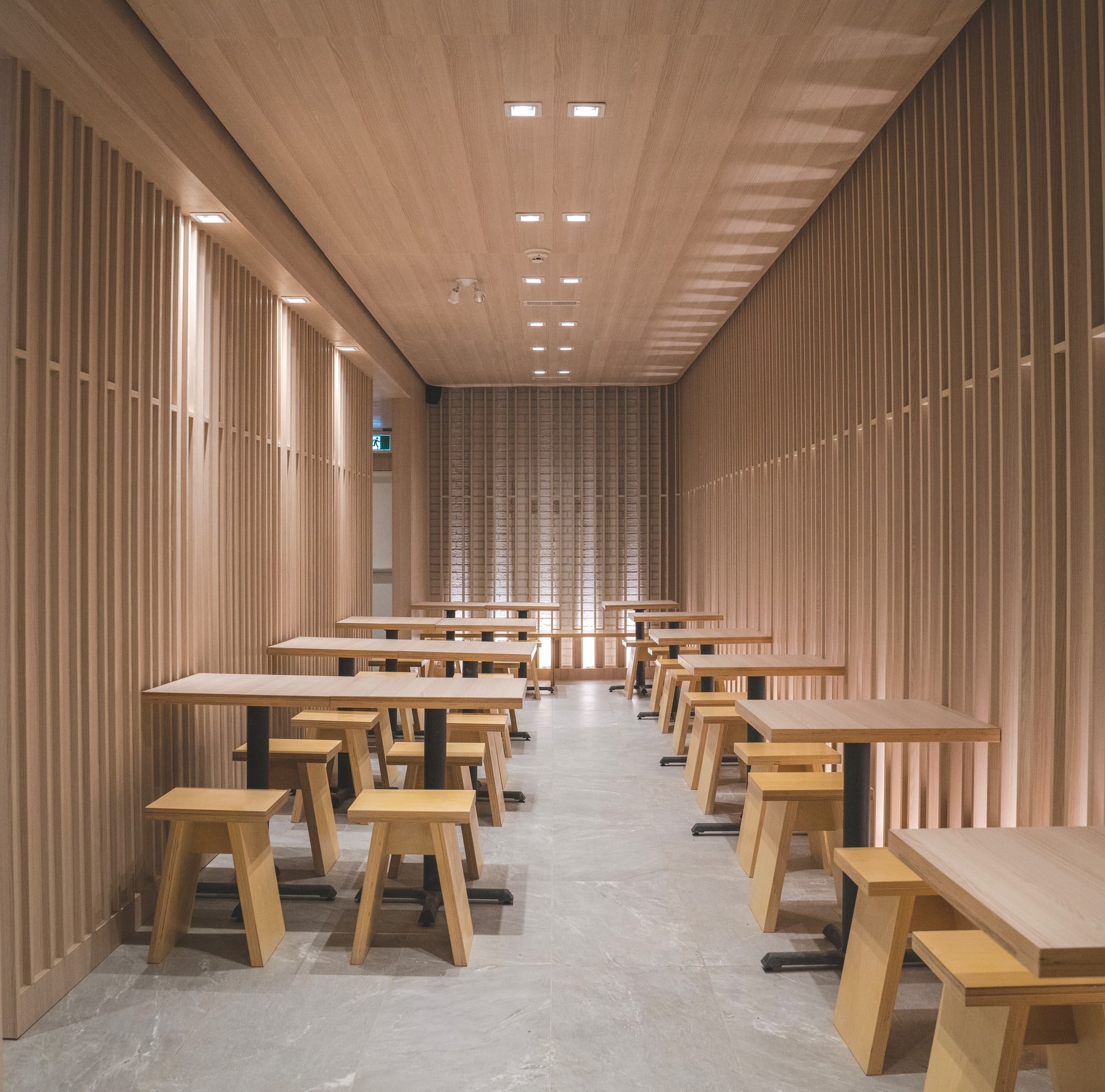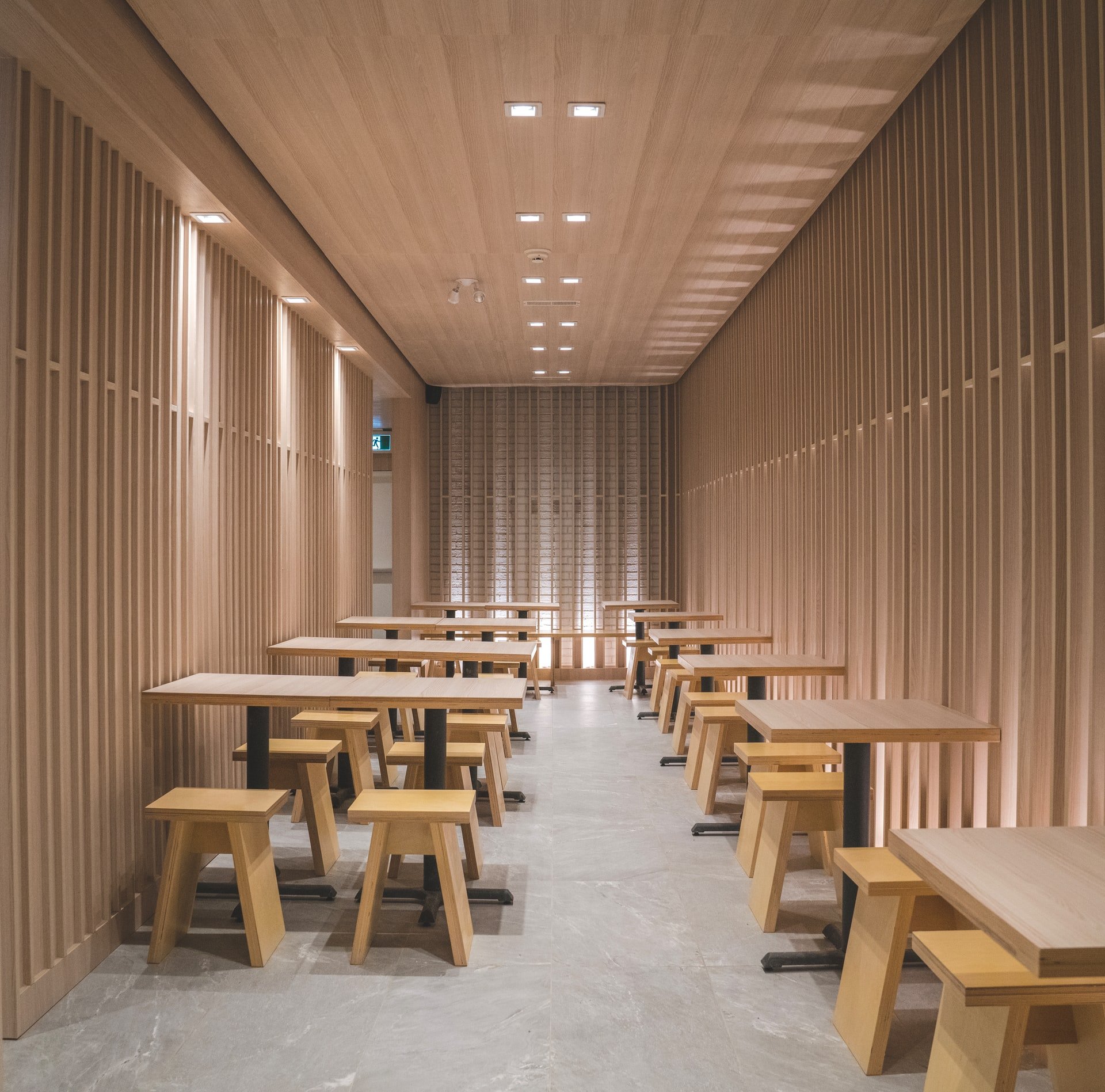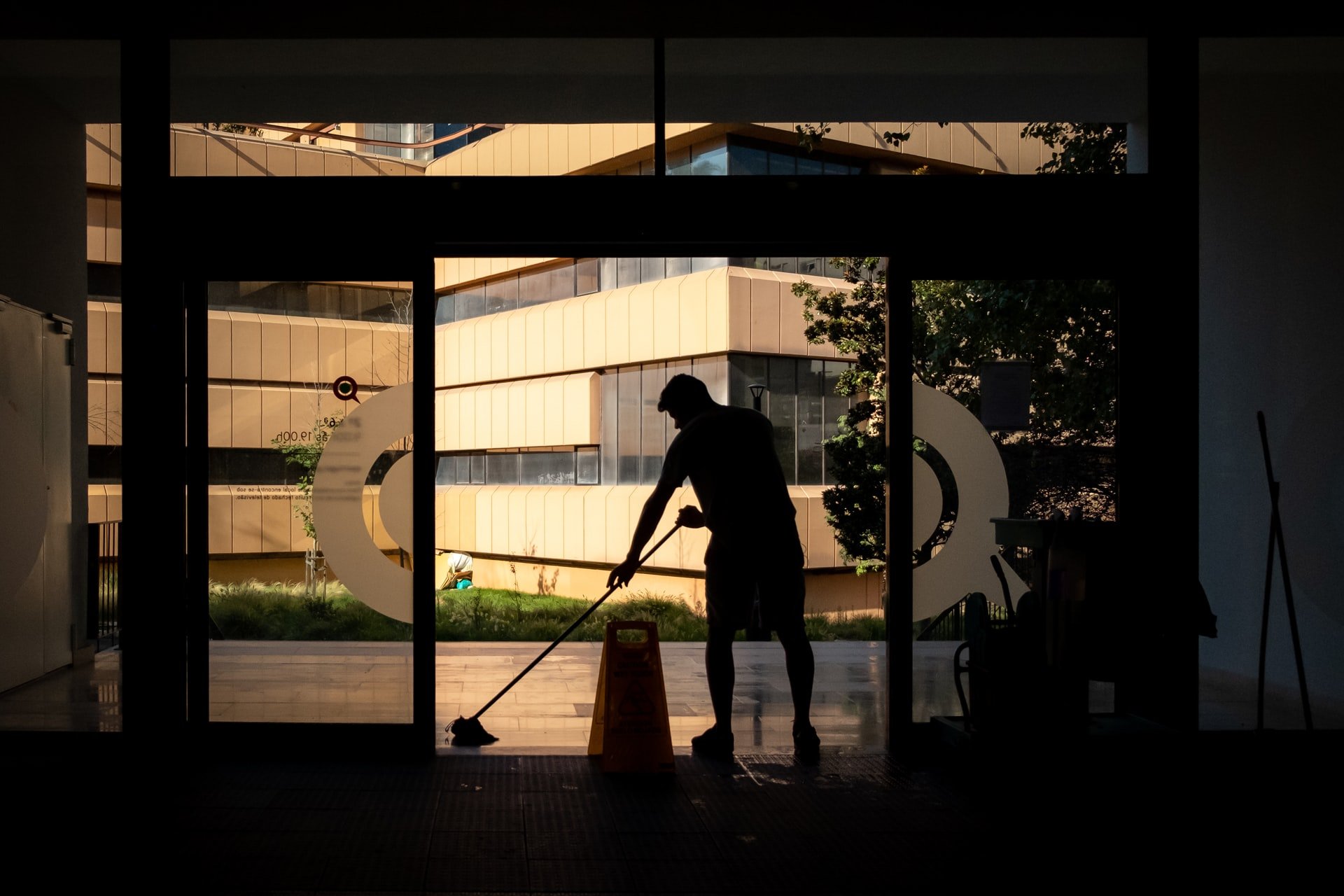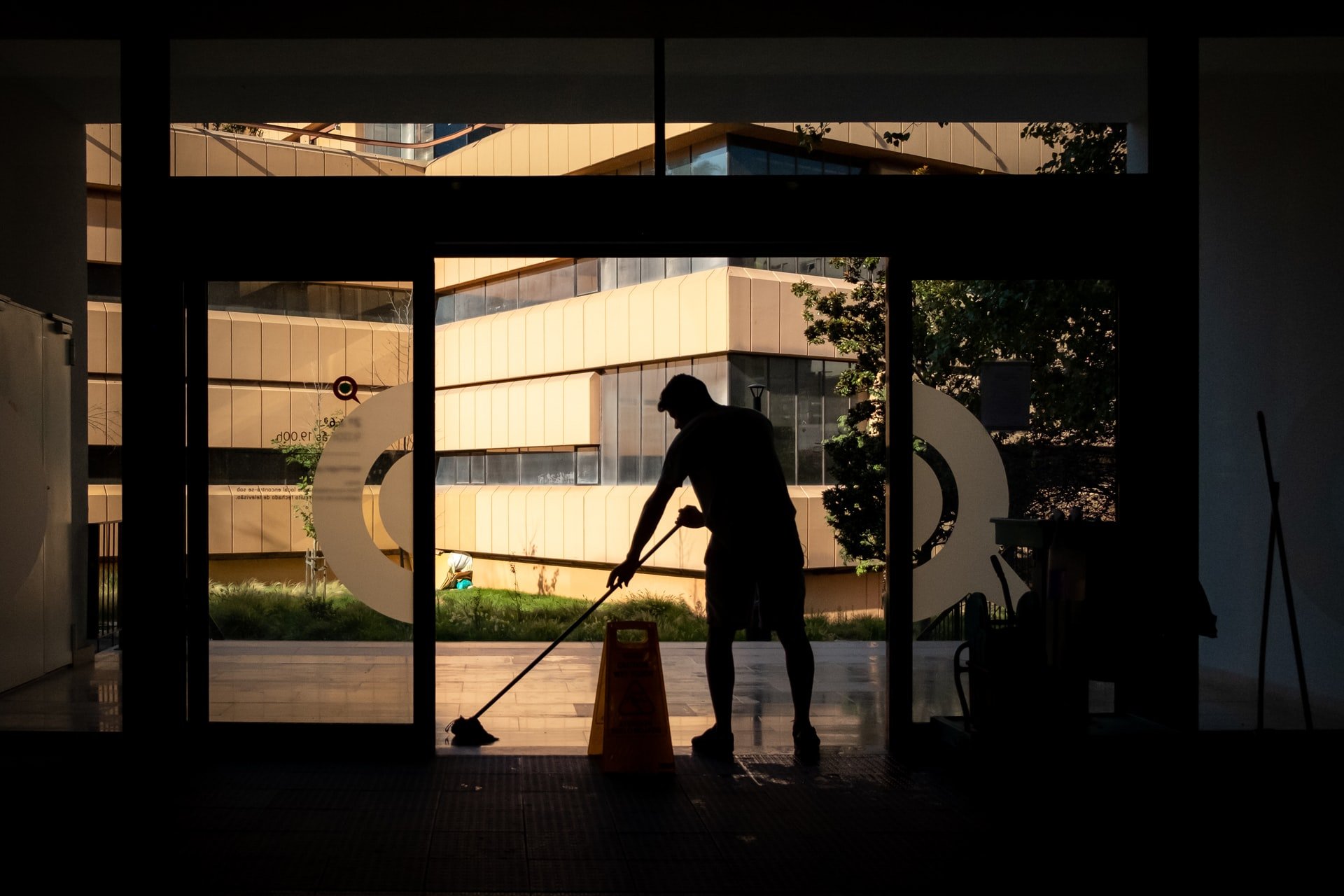 Carpet Cleaning
Your office's carpets can take a beating with daily foot traffic, spills, and stains. At Douglas Wright Group, our advanced carpet cleaning techniques are designed to address the deep-seated issues within your carpet fibres. We don't just address visible dirt and stains; we also focus on removing allergens and odours that can linger in your office environment.
Window Cleaning
Crystal clear windows not only enhance the exterior appeal of your office but also allow natural light to flood in, creating a bright and welcoming atmosphere. At Douglas Wright Group, our skilled technicians use industry-standard equipment to remove dirt, streaks, and smudges, ensuring your windows are spotless, both inside and out.
End Of Lease Cleaning
When it's time to move premises, our end-of-lease office building cleaning services ensure your previous space is left spotless. Our team thoroughly cleans every stiff corner, resolving any signs of wear and tear. In addition, this service can help you meet lease agreement requirements and facilitates a smooth transition to your new location, all while leaving your previous office pristine.
Frequently Asked Questions About Our Office Cleaning Services in Sydney
Do I Actually Need Professional Office Building Cleaning Services?
Yes. Office cleaning services ensure that your workspace is properly cleaned and maintained. Professional Sydney office cleaners, like the team at Douglas Wright Group, can help create a healthy and productive working environment while saving you time and resources.
What Are the Main Duties of an Office Cleaner?
As one of the most trusted office cleaning companies in Sydney, we are trained to accomplish a wide range of office cleaning tasks, including:
Cleaning workspaces, common areas, offices, hallways, and bathrooms
Sweeping, mopping, and buffing hardwood floors as needed
Vacuuming carpeted areas and furniture
Dusting and polishing various surfaces
Restocking bathrooms with supplies
Emptying trash bins
Keep track of the cleaning schedule
What Products Do You Use in Office Cleaning?
To keep your office spaces thoroughly cleaned and sanitised, we only use premium-quality cleaning supplies, such as:
Disinfecting wipes
Hand sanitisers
Toilet papers
Cleaning chemicals
Paper towels
Hand soaps
Air fresheners & deodorisers
Do You Offer Same-Day Office Cleaning in Sydney?
It depends on the availability of our cleaning staff. While we try our best to provide you with exceptional cleaning services on your chosen date, it can get hectic sometimes. Contact our team to check availability today!
Do I Need to Be There on the Scheduled Cleaning Date?
Not necessarily. However, our professional cleaners require access to your premises to ensure all-around cleanliness. Rest assured that we'll keep your premises secure while we clean your space.
What Are the Steps in Office Cleaning?
Different office cleaners follow different steps to clean an office. At Douglas Wright Group, our highly trained cleaners follow a meticulous office cleaning process, guaranteed to leave your office squeaky clean and sanitised.
How Much Does Office Cleaning in Sydney CBD Cost?
The price depends on various factors, such as the size of your business area and your requirements. For an accurate estimate, reach out to us today to schedule an office inspection.
Are Your Services Insured?
Most definitely! At Douglas Wright Group, all our cleaners and office cleaning services are insured for your peace of mind. In case of any unforeseen problem, we'll be happy to resolve it as quickly as possible.
Contact Information
Whatever your needs are, large or small, contact Douglas Wright 24/7 for an obligation free quote.
Email: operations@douglaswright.com.au
Address: 5/20 Barcoo St, Roseville NSW 2069