Professional Car Park Cleaning
Business car parks are used to high levels of traffic coming in and out every day. This will leave the car park looking dirty and tired very quickly. Luckily for you, we've got a solution for all your problems. With our car park cleaning, we'll have it looking great in no time. Believe it or not, but a car park can have a positive or negative reflection on your business. It is one of the first sights people see when they arrive at your business, whether that's an office or shopping mall. Having your car park cleaned regularly will save you money in the long term.
Benefits of Car Park Cleaning Services
One of the most vital issues many business owners seem to miss is the importance of a clean car park. We know it's not something everyone always thinks about but having car park cleaners can have major benefits for your business in numerous which we will discuss in detail listed below.
We've mentioned the first impression it can create by having a clean car park, but a clean car park can also create a safe environment. If you're wondering how this is possible, the answer is, when rough parts start to form, and it can become dangerous for employees and clients alike. By regular cleaning, you'll be able to prolong the rough parts from forming.
Having a dirty car park can be lead to the build-up of dirt, debris, dust, and salt, which can all harm one's health. Where if you have your car park looking and smelling fresh it will ensure business sanitisation is being followed.
By cleaning your car park regularly, you will reduce the presence of pests. The car park is one of the areas that are very attractive for pests because it also happens to be one of the major spots for putting out garbage. With fewer pests, you'll be able to save the structure of the building from further damage.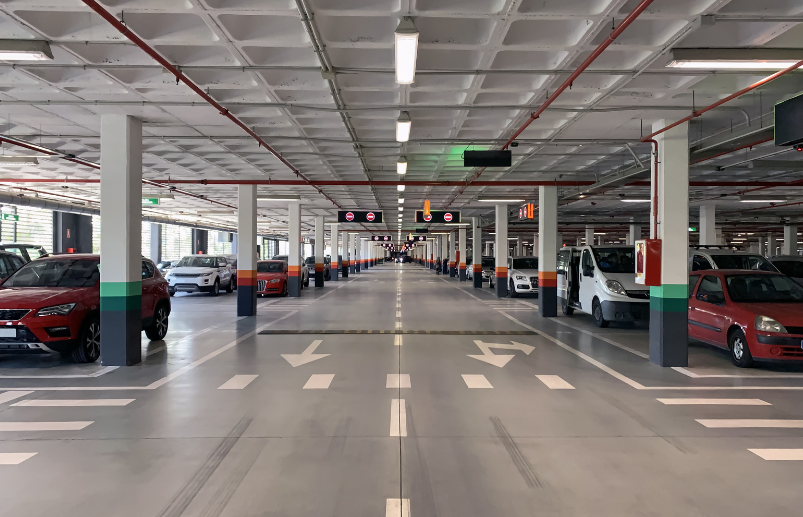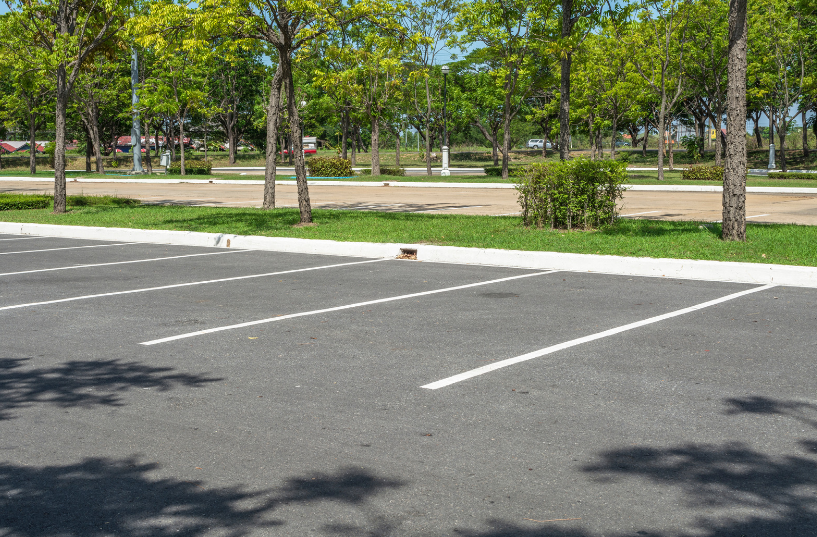 Tips Regarding Car Park Sweeping
We can all do our part in keeping car park areas clean. We always recommend getting professionals in who has the right equipment and cleaning products to perform a thorough cleaning, but before we come and visit you for a cleaning, we have some tips for you to keep the car park cleaned while we're not there:
Always throw your litter away. It might not seem like such a big deal, but if everyone threw their litter on the ground, sooner or later it can be a huge mess. Not something you'd want to look at while arriving at work.
Water is not a friend to a car park, purely because it's such a big flat surface. This means that drain pipes will have to be monitored. If the pipes are blocked it can cause major disruptions in the structure of the building.
A car park can also become a meeting place for criminals or a dumping ground for unwanted goods. So be sure you always keep an eye out and get a cleaning crew in if you spot any toxic or hazardous goods.
Car park, factory and warehouse line marking 

Custom-made stencils

Line mark or re-mark parking bay lines and directional arrows 

Residential driveways

Numbering and lettering

Car park painting on walls, pylons, plinths and floors

Sealing of floors

Reflective signage and beads

Anti-slip coatings

Trip hazard line marking

Line removal

Playground markings

Car park set out and planning. We can design a complete layout of all bays and signage to give the maximum spaces for maximum return
We believe in our ability to deliver the highest standard of service. Our cleaning products won't harm your building or employees. All our staff are qualified and professional in their approach to any job, there is no job too big or too small for us.
Contact us or complete the online enquiry form if you require more information.
Contact Information
Whatever your needs are, large or small, contact Douglas Wright 24/7 for an obligation free quote.
Email: operations@douglaswright.com.au
Address: 5/20 Barcoo St, Roseville NSW 2069