Garbage Chute Cleaning
100% Customer Satisfaction is our guarantee.
Whether you represent an apartment block, a high-rise hotel or commercial complex, you can relax easy knowing your next Garbage Chute Clean is being professionally handled by an industry market leader.
Contact Us
Market Leaders Setting the Standard
100% Customer Satisfaction is our guarantee.
Whether you represent an apartment block, a high-rise hotel or commercial complex, you can relax easy knowing your next Garbage Chute Clean is being professionally handled by an industry market leader.
You have to earn that position….
16 years of experience, research & refinement

State of the art equipment and cleaning heads designed and manufactured in Switzerland

A dedicated, professionally trained team to carry out the job

A dedicated Operations Manager to arrange & coordinate your requests & requirements and assist with a Total Waste Management Plan

Leading Sanitising & Deodorising solutions 

The only "full service" operation including Cleaning, Blockage Service, Bin Cleaning, Repairs & Maintenance
Naturally, we have all necessary insurances, SWMS, ISO Approved & WHS Policy which are available upon request.
Our dedicated Husband & Wife team have years of experience and are well trained in all aspects of Garbage Chute Cleaning.
Customer satisfaction remains their key focus. They won't leave a job until you're 100% satisfied.
  WHS, Fire Safety, High Pressure Equipment Operating, Chemical 
100% Customer Satisfaction – nothing less. 
Our Operations Manager is your one stop contact for all your enquiries and questions. His aim is to make the process as easy and seamless as possible.
He will provide advice & recommendations, prepare quotations and schedule your clean with ample notification for you to plan and coordinate your busy work schedule.
He can also assist you with other cleaning and maintenance requirements such as Bin Cleaning and Car Park Cleaning. 
How often should I have my chutes cleaned?
There are several factors that need to be considered including the number of chutes, the number of apartments being serviced, the bin cleaning schedule and the time of year. Generally speaking, the taller the building the more often the chutes should be cleaned.
We recommend 2 times per annum for low rise buildings and 3 to 4 times per annum for high rise buildings.
Over the years we have fine-tuned the equipment required to perfect the chute cleaning process. Our state of the art cleaning heads are designed and manufactured in Switzerland specifically for chutes.
The high pressure rotating heads cut through the grime and grease to guarantee a thorough and deep clean inside the chute from the top level to the chute exit in the basement. We combine this with our Sanitising & Deodorising process to ensure 100% customer satisfaction.
Another very important factor in the total cleaning solution of your chutes. In addition to our high-pressure cleaning equipment we have worked closely with our suppliers to develop cleaning solutions that not only improve the cleaning process but kill bacteria and disinfect the chute to create a more hygienic result.
The smell is equally important. We also deodorise the chutes and the chute doors through the use of environmentally safe Chemicals. Finally, we include Fragrance mats with each Chute Clean which are hung in each Chute room on each floor to help maintain a pleasant "cleaned" smell that lasts about 4 months. 
Chute Cleaning, Deodorising & Sanitising
A comprehensive Chute Cleaning approach 
Notification Signs – Place signs on each level at each Chute room to notify tenants that the Chutes are closed for cleaning
Rubbish Removal – Remove any rubbish left in chute rooms
Pre-spray chutes from the top floor to garbage room with environmentally friendly detergent and degreaser resulting in a superior clean
High-pressure clean Garbage Chutes with a pressure washer and purpose-built rotating cleaning heads
Manually clean garbage compactor
Pressure clean & deodorize main garbage room, floors and walls 
Pre-spray, scrub, clean & deodorise Chute doors on all levels, Pre-spray, scrub and clean
Hang Fragrance mats in each chute room
Look at by area – also refer quotes. Check to sweep it quote.
Chute Repairs, Maintenance & Service
We can assist you with all your Servicing & Maintenance requirements.
Simply click on the email link operations@douglaswright.com.au and we'll arrange a Service representative to make an appointment.
They can also prepare a Preventative Maintenance Schedule to suit.    
Chute Room Re-Sealing & Painting
Garbage rooms are in constant use and attract a lot of wear & tare.
CCA provides a service to recondition the garbage room. High quality paints and sealers are used to bring the Garbage room back to life which vastly improves the look, the safety, the functionality and the hygiene.  
24/7 Chute Blockage
24/7 Emergency Chute Blockage Service
CCA provides a flat fee 24/7 unblocking service in the Sydney region.
Don't put it off – call or text 0477 744 022 as soon as you become aware of a blockage.
We don't recommend anyone other than our experienced operators to try and unblock a chute. They have the experience and the tools to unblock without damage to the chute. 
A Garbage Chute blockage is a major inconvenience for tenants and residence. Garbage can back up in the chute very quickly, particularly with high rise apartment buildings. Unpleasant odours quickly start to fill the chute and can permeate into the chute rooms and surrounds. It also becomes the perfect environment for Bacteria, flies and cockroaches. We provide before and after photos and where possible try to show the cause of the blockage to help you track the offender.
Bin Cleaning
Bin Cleaning is an extremely important part of the overall Waste Management process. 
Garbage Bins are also breeding grounds for harmful bacteria and pathogens, rodents, flies and cockroaches plus unpleasant odours. 
Regular Bin cleaning is essential to help reduce or eliminate these risks.
The odours and bacteria from a dirty stinking garbage bin at the base of a Garbage Chute can quickly spread up the chute and create issues. 
Regular cleaning of your bins is further proof of your commitment to providing a clean, safe, hygienic and pleasant smelling environment for your tenants.
Why Clean your Chutes
Garbage chutes are breeding grounds for harmful bacteria and pathogens. Some of these bacteria include Tuberculosis, Weil's Disease from rodents, Salmonella, E Coli, and many more that develop quickly in discarded food and receptacles. In addition to this they are perfect habitats for flies and cockroaches.
In this day & age, Cleanliness & Hygiene are paramount.
Strata Managers and Building Managers have a "Duty of Care" to their Tenants & Residence and must be able to demonstrate proven procedures are in place to prevent infections and illness.
Garbage Chutes, Chute Rooms & Garbage Bins are perhaps the dirtiest part of a building and require regular cleaning, sanitising and deodorising.
Cleaning of your Garbage Chutes is not only proving your commitment to providing a clean and safe building in terms of hygiene but also greatly lessens the risk of a fire generating from within the garbage chute.
Garbage Chute Cleaning
Professional Garbage Chute Cleaning with Douglas Wright Group
High-rise and low-rise buildings with garbage chutes require regular professional garbage chute cleaning. The garbage chute and bin area is the dirtiest part of a building, and the effective management of these areas plays an essential role in ensuring the long-term health of the building and its occupants, which in turn helps to ensure that the building remains a sound and profitable investment for the landlord.
It is no secret that garbage attracts pests, bacteria, and other unwanted elements. In the long term, if left uncleaned, the areas where you dump waste can become the unintended breeding ground for everything from flies and cockroaches to a diverse variety of truly harmful and disease-causing pathogens that could potentially impact the health of tenants, occupants, and employees. We offer effective garbage chute and bin cleaning in Sydney, performed to a professional standard.
Benefits of Regular Garbage Chute and Bin Cleaning in Sydney
The regular, professional cleaning of areas that come in contact with garbage is essential. Having the garbage bins cleaned regularly is clear. However, it is surprising to discover how many building managers neglect cleaning chutes until a blockage occurs or tenants start complaining.
Have you ever noticed that some buildings have a particular faint but ever-present smell to them? In some facilities, the smell is quite pleasant and fresh, while in others, a permanent foul odour permeates the air. Chances are, this smell is emanating from the chutes. Keeping chutes clean is as important as cleaning the bins, as the conduits are close to areas frequented by tenants.
Ensuring that chutes are kept clean will have a positive impact on your pest control efforts. Pests tend to gravitate to areas where breeding and feeding conditions are ideal. Hygienically clean spaces are not attractive to pests like cockroaches and flies. Clean chutes help to keep the presence of vermin to a minimum.
Clean chutes indicate a well-run and managed facility. It is something that tends to attract a better class of tenants to your building, allowing you to get the most out of your property investment. Tenants are willing to pay a premium for living spaces that meet their standards. We recommend a twice-annual cleaning for low-rise buildings and three to four times yearly cleaning for high-rise buildings.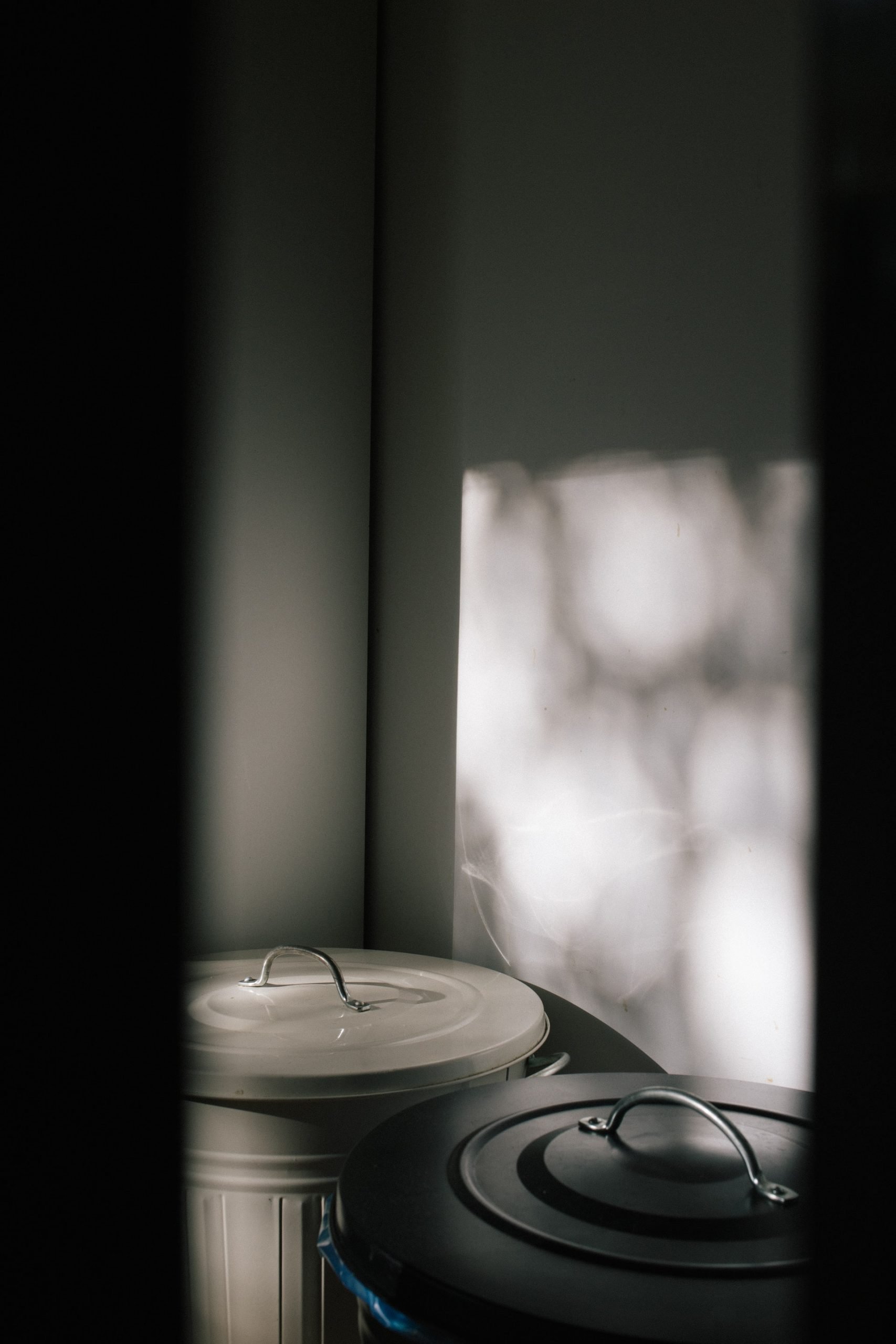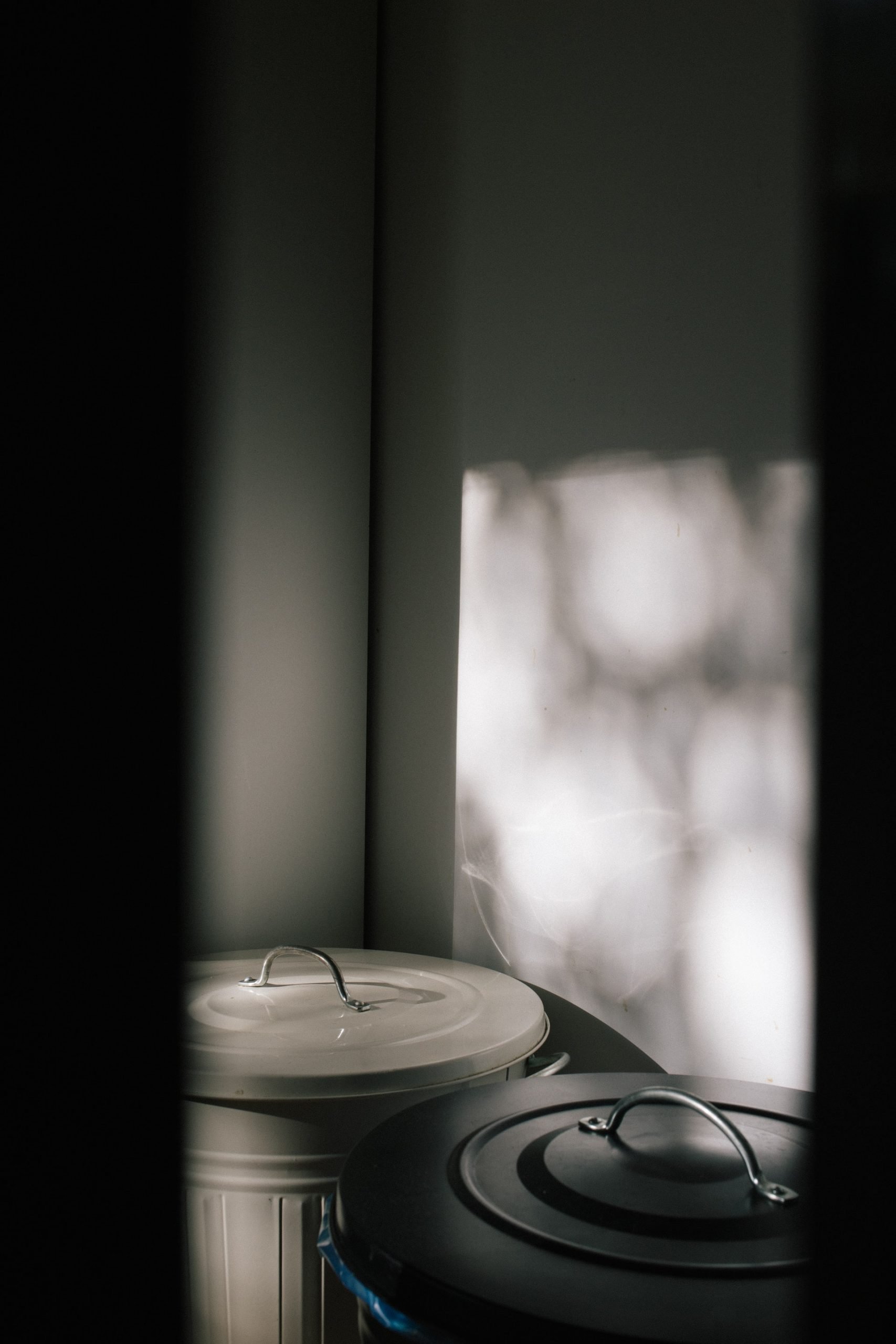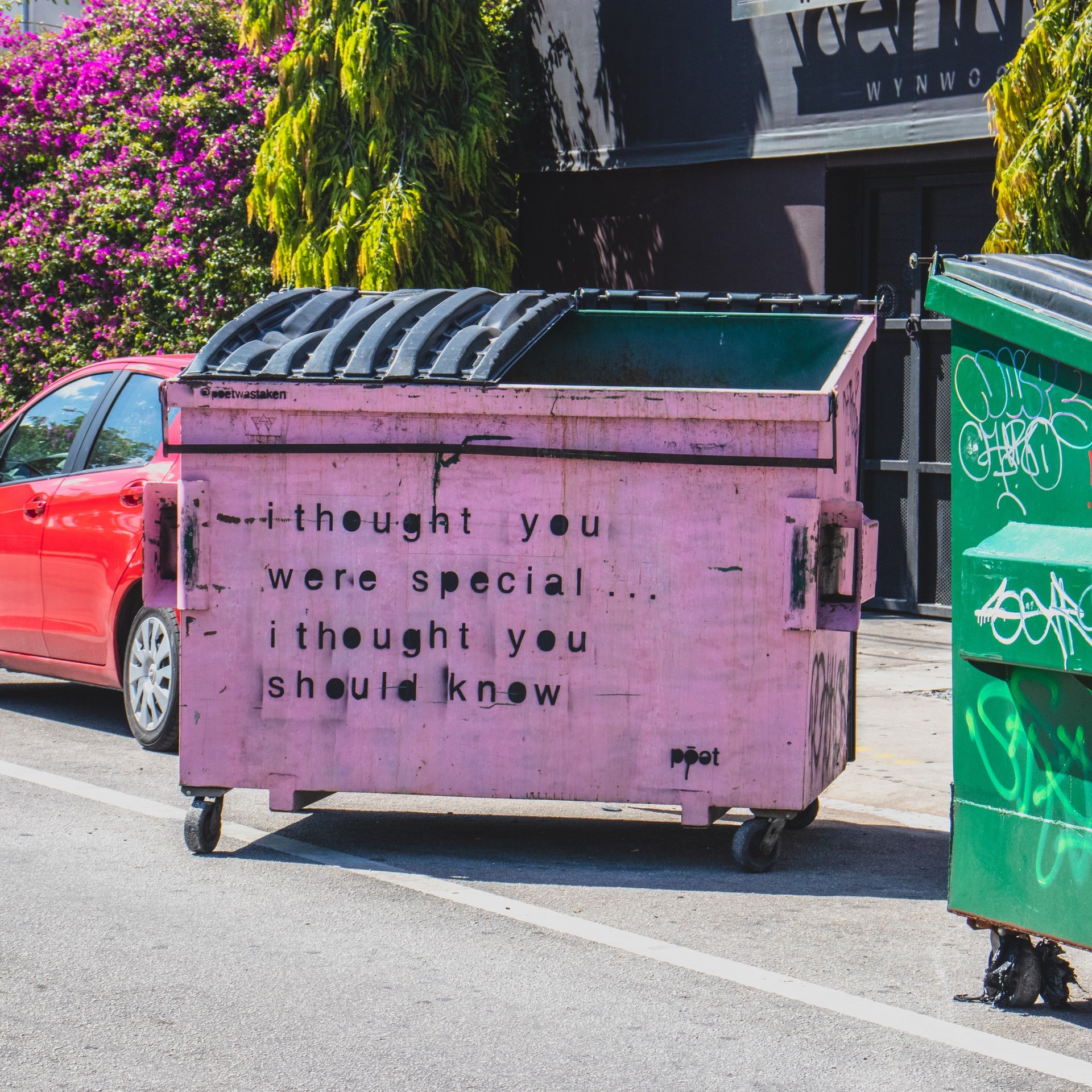 What you Can Expect from Douglas Wright Group Regarding Bin Cleaning in Sydney
We are highly experienced in all aspects of professional chute and bin cleaning services, utilising an array of purpose-built tools to deliver service that is a cut above similar offerings available on the market today.
Over the years, we have perfected the art of chute and bin cleaning. Our purpose-built cleaning heads, in concert with our highly effective environmentally friendly cleaning products, ensure that your conduits are cleaned perfectly from top to bottom.
Our high-pressure rotating cleaning heads effectively remove dirt, while our sanitising and deodorising process ensures a fresh, clean smell throughout your building. We don't only clean; we also ensure that your chutes are hygienically clean, eliminating the presence of potentially harmful pathogens, germs, and bacteria.
Our absolute commitment to quality is legendary. Over our years of service, we have proudly gained a reputation for providing a service of the highest standard, without exception.
About Douglas Wright Group
We have been providing professional cleaning services to customers throughout Sydney for more than 30 years. Our cleaning teams are highly experienced and professional and report directly to an account manager appointed to ensure that we meet your cleaning requirements at all times.
Contact us today to find out how we can help you.
Contact Information
Whatever your needs are, large or small, contact Douglas Wright 24/7 for an obligation free quote.
Email: operations@douglaswright.com.au
Address: 5/20 Barcoo St, Roseville NSW 2069