NDIS Cleaning Services
We are a NDIS registered cleaning provider in Sydney.
We are here to help you get the most out of your NDIS plan.
Contact Us
Servicing All Areas of Sydney
Over 30 Years of Cleaning Experience
Get a Free Quote Today (02) 9460 0333
As an Australian owned and family operated cleaning company with a state footprint, we are now verified to provide cleaning services to the NDIS sector.
Our cleaners are available from 1+ hours to 24 hours 7 days a week live-in care serving Sydney.
Our people are committed to leaving a positive impact to the lives of Australians who need help with managing their everyday chores and living environment. We pride ourselves on our standard of quality and professionalism. We understand the importance of having a safe, healthy and clean space for yourself and your loved ones.
With over 30 years of experience, Douglas Wright Group Pty Ltd can meet the cleaning needs of individuals, group homes or commercial properties. We can work with you to make sure you are getting the most out of your NDIS Plan.
Our team are:
Get in touch today to talk through your cleaning needs and to set up a free site visit.
NDIS Cleaning Services by Leading Australian-Owned Company
Douglas Wright Group is a well-established market leader in the commercial cleaning industry, with a range of services extending from NDIS cleaning services to office or retail cleaning.
How Much Do You Know About the Deep Clean Covid Process?
Did you know that not all deep cleaning services are sufficiently thorough to qualify as a Covid-19 deep clean? We've put together a few facts about a deep clean for Covid:
To begin with, you should start your cleaning process in the areas that are the cleanest and finish in the areas considered to be the dirtiest. For example, you would not begin cleaning in the bathrooms and then move on to the kitchen or office space. You should also complete any other cleaning tasks before disinfecting. This means you should remove all trash or vacuum the area before you commence with disinfection.
Secondly, you must ensure that you disinfect any surface that has been, or may be, touched. Foggers and misters are ideal in this situation because their contents will not miss a surface that you may be unable to reach or access.
Finally, you must enforce the mask-wearing rule and make sure that all your staff have the appropriate PPE. In addition to this, it is vital that you use a disinfectant that has been proven effective against this virus. Once you've completed the deep clean for Covid, keep windows and doors open to allow air to move freely through the space.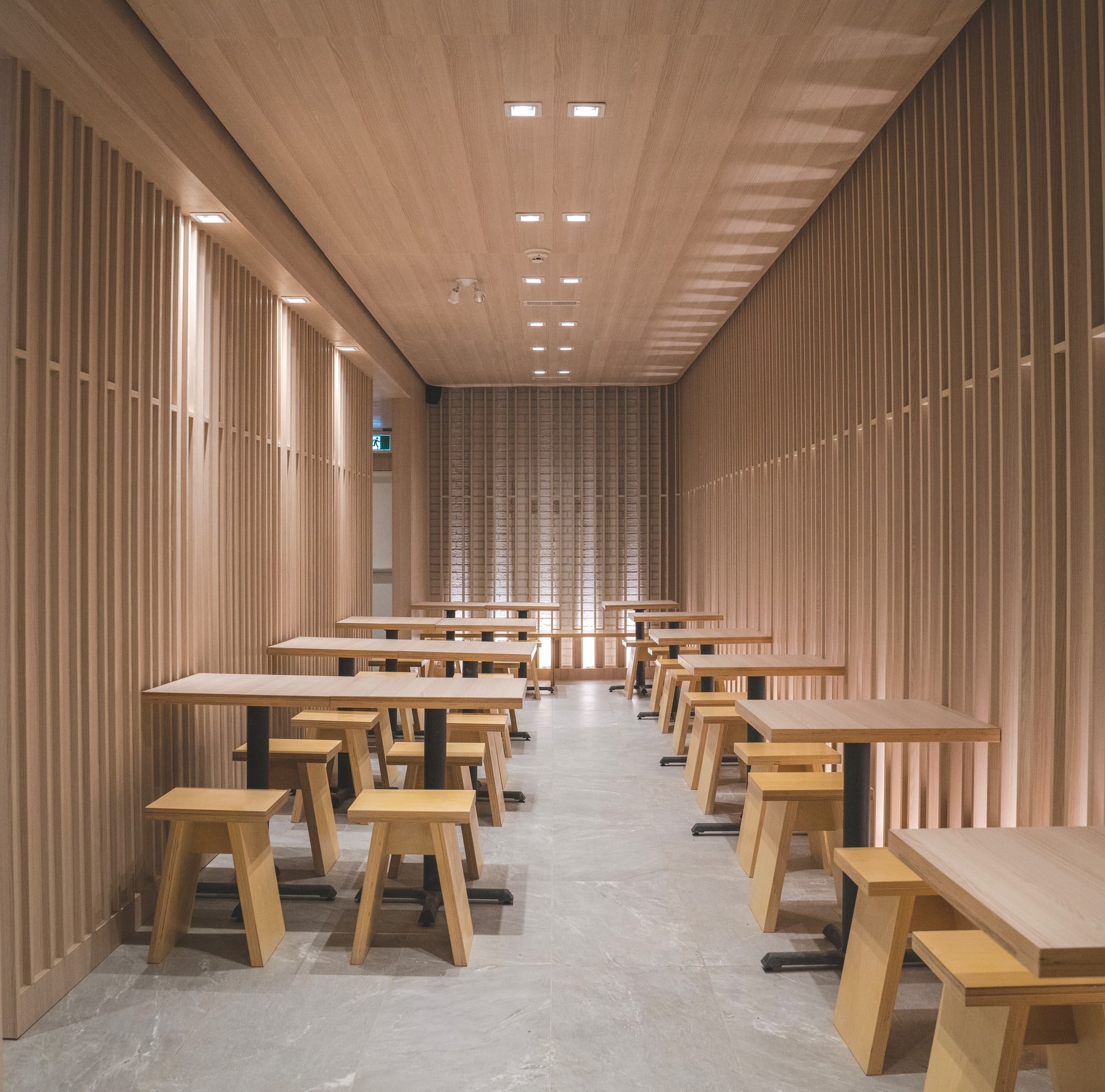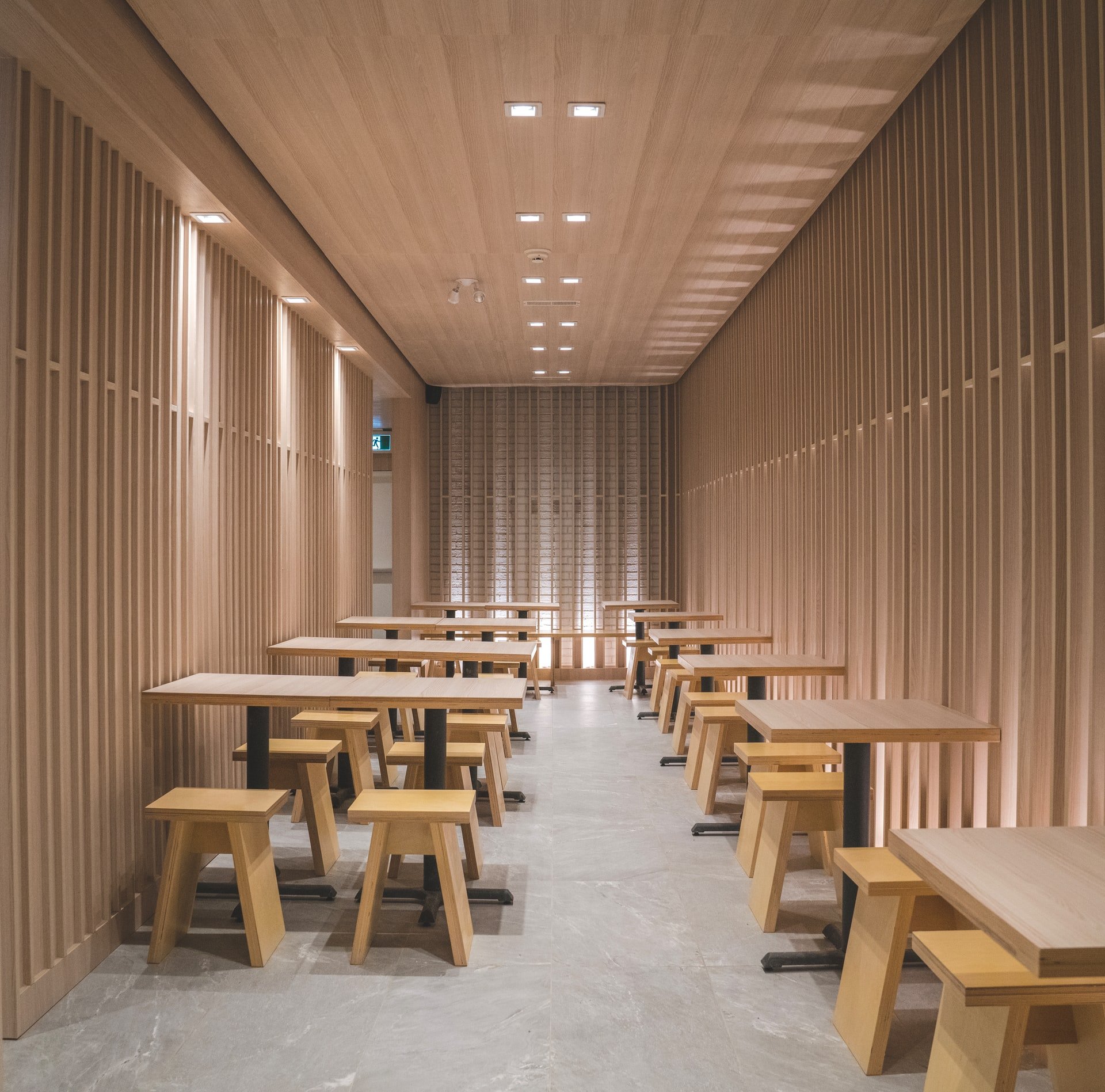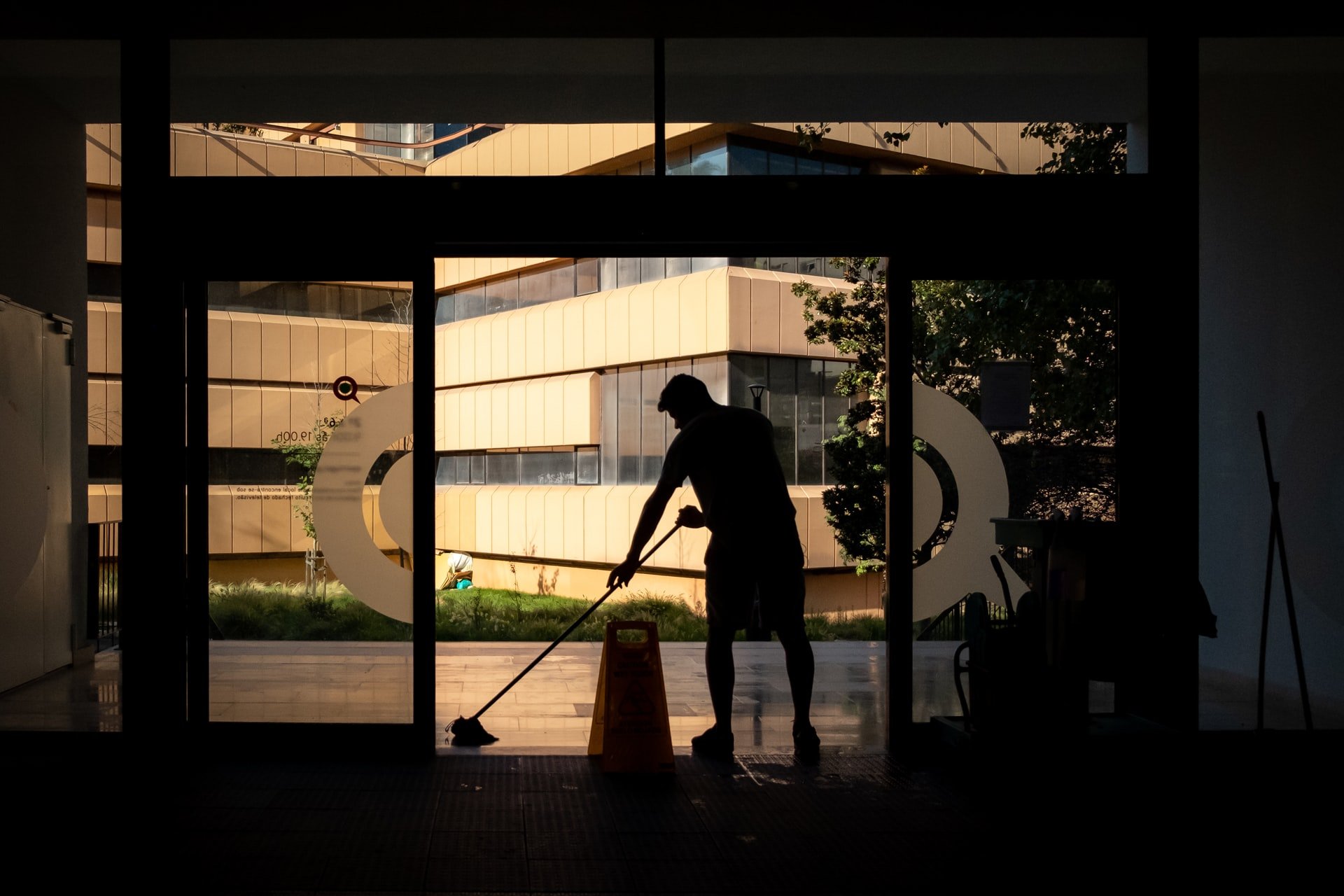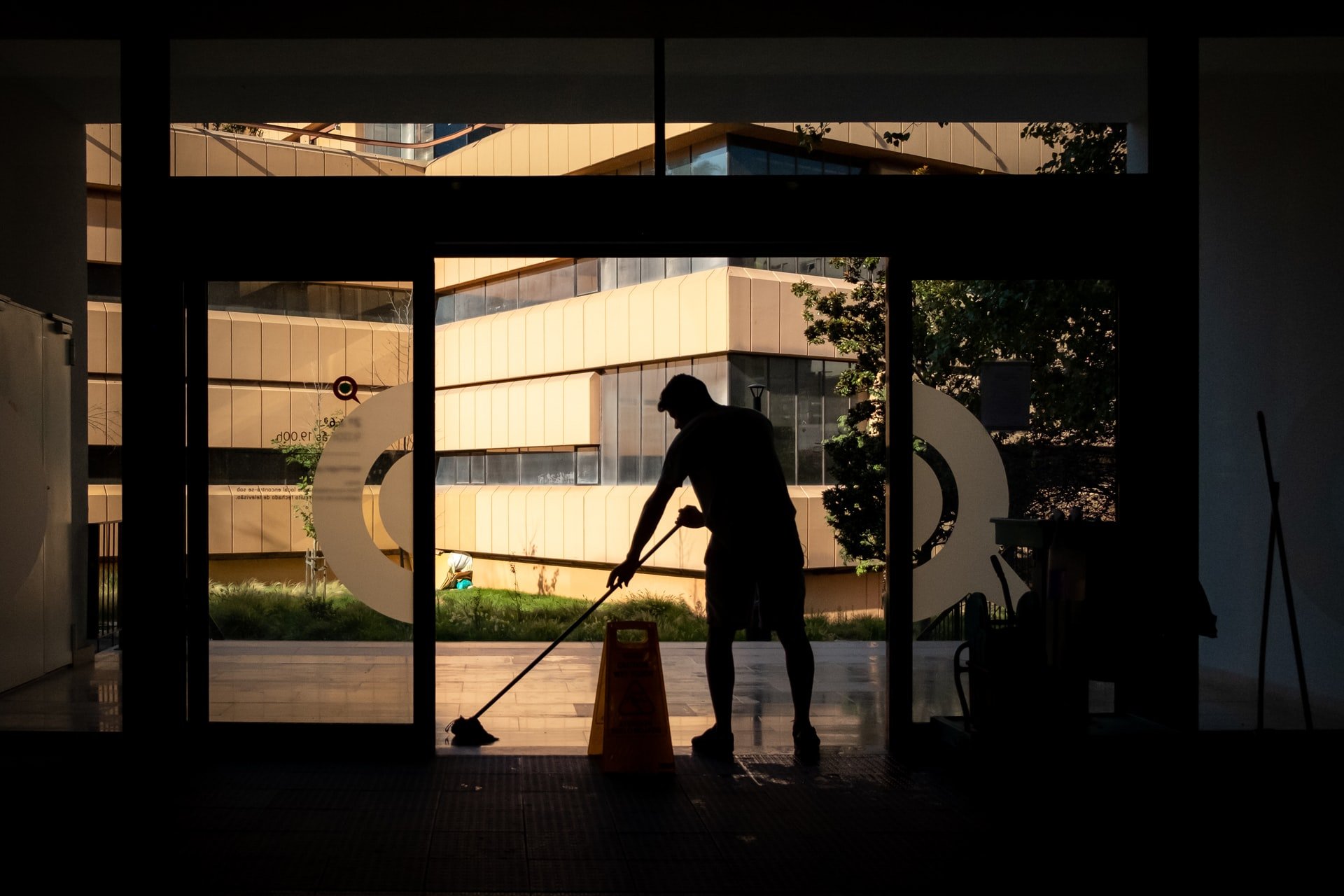 Services We Offer in Addition to Deep Cleaning Services
There are not many other commercial cleaning companies in Sydney that are as committed and experienced as we are. With over 30 years of industry experience and full insurance, you know you're in good hands. We offer several other services you can take advantage of in addition to deep cleaning.
As a registered NDIS cleaning provider, we will meet and exceed your cleaning needs, whether you need someone full time or for a few hours a week. Our staff are trained to our highest standards.
Our retail cleaning service includes regular site inspections, supply of bathroom paper products and soaps, as well as façade and window cleaning.
Our school cleaners have obtained clearances to work with children as well as police checks. We will schedule cleaning for your school for times that are convenient and fit in with the needs of the children and staff.
Why Choose Douglas Wright Group for Your Cleaning Needs?
Experience is important in our industry, and our longevity is testament to the stellar cleaning services we provide to all our clients. Our priority is to ensure your workspace is safe, clean, and healthy. We designate one contact person to a client, which guarantees effective communication. Your assigned operations manager will regularly inspect the work our staff are doing to ensure that we maintain the consistent, high-quality work that we have become synonymous with. We do not expect you to sign a long-term contract with us, and we will also provide you with a free quote upon your enquiry.
Please feel free to get in touch with us if you'd like to find out more about how we can meet your cleaning requirements.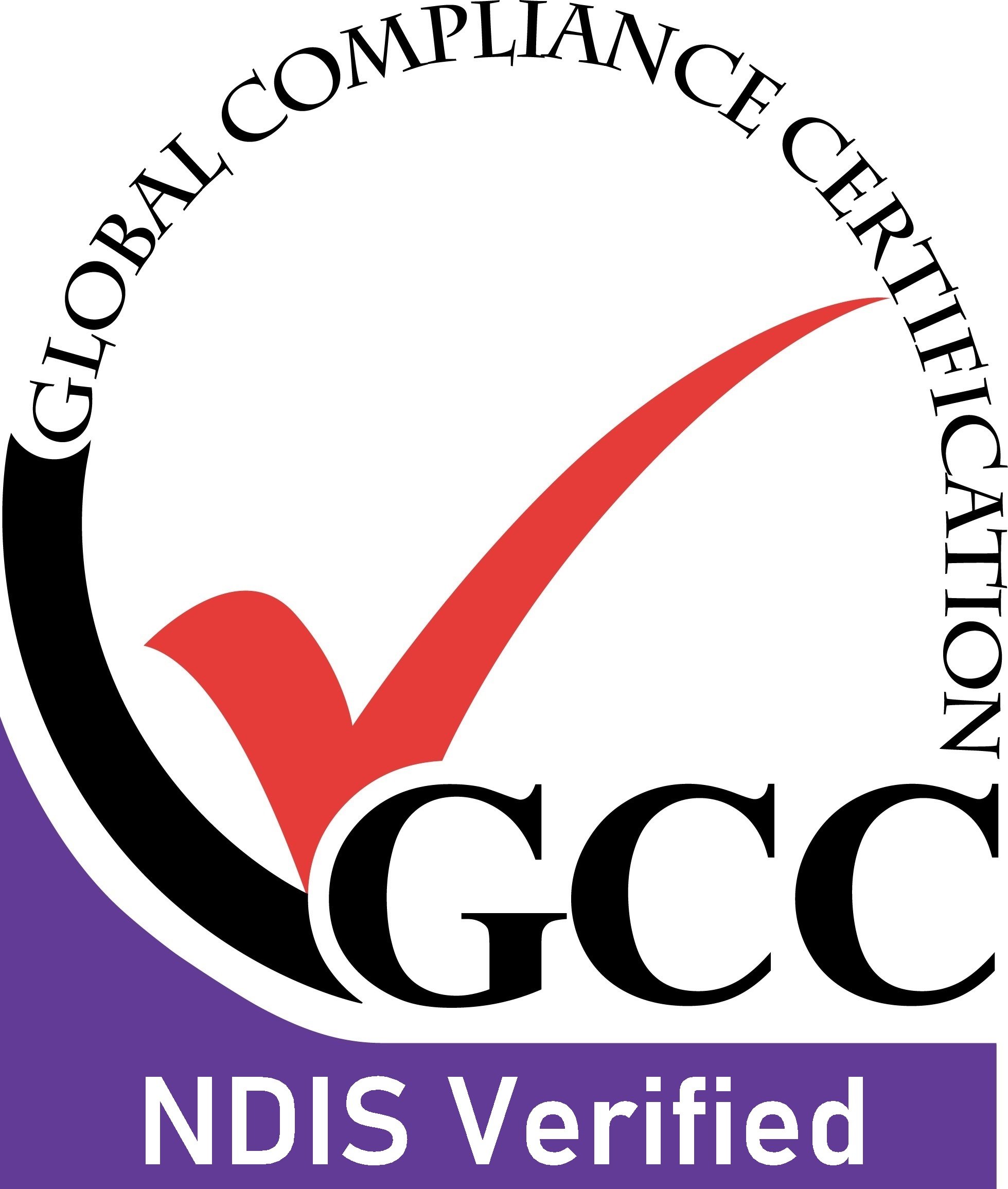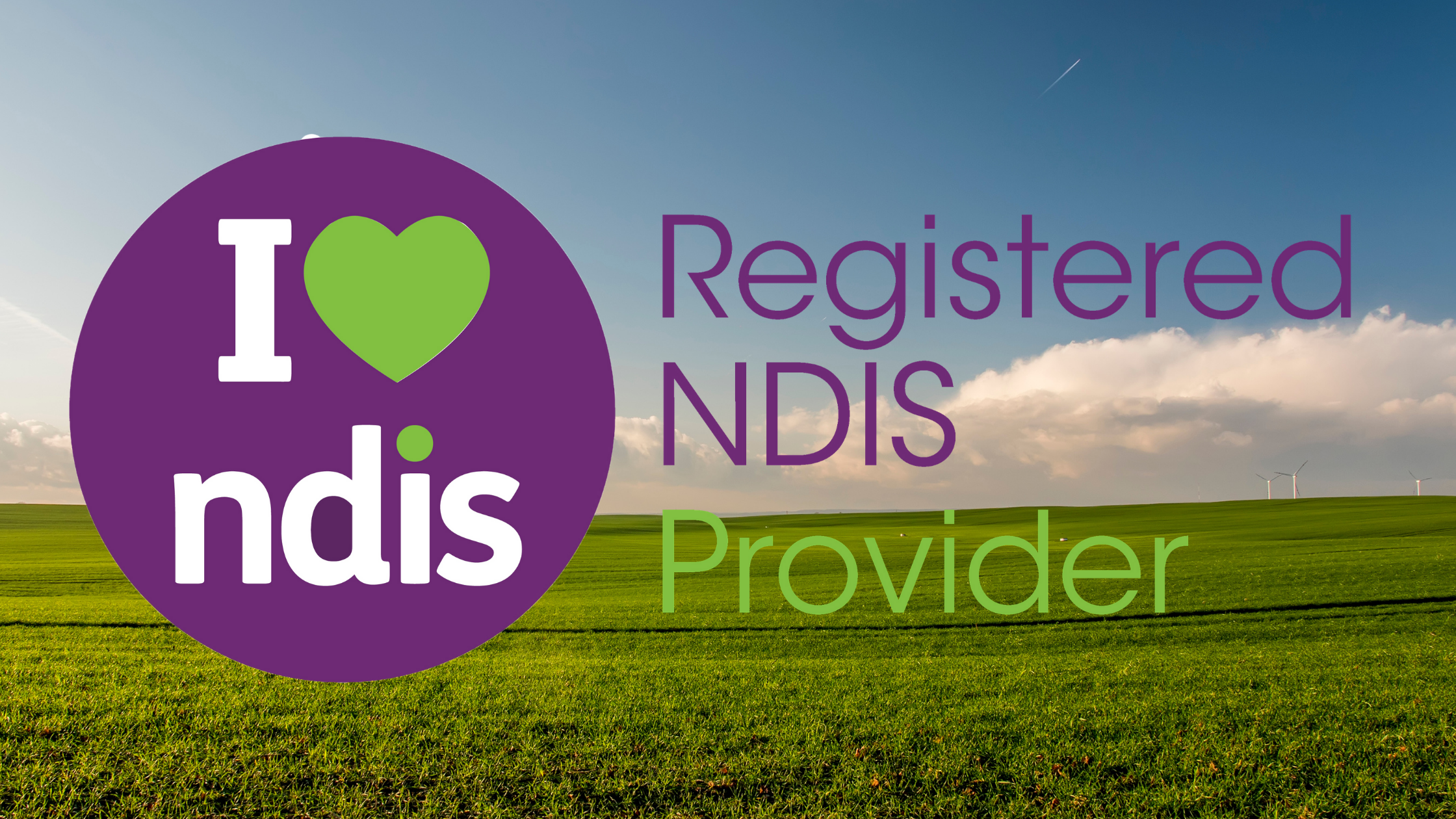 Contact Information
Whatever your needs are, large or small, contact Douglas Wright 24/7 for an obligation free quote.
Email: operations@douglaswright.com.au
Address: 5/20 Barcoo St, Roseville NSW 2069